William O. Douglas Natural Resource Conservation Area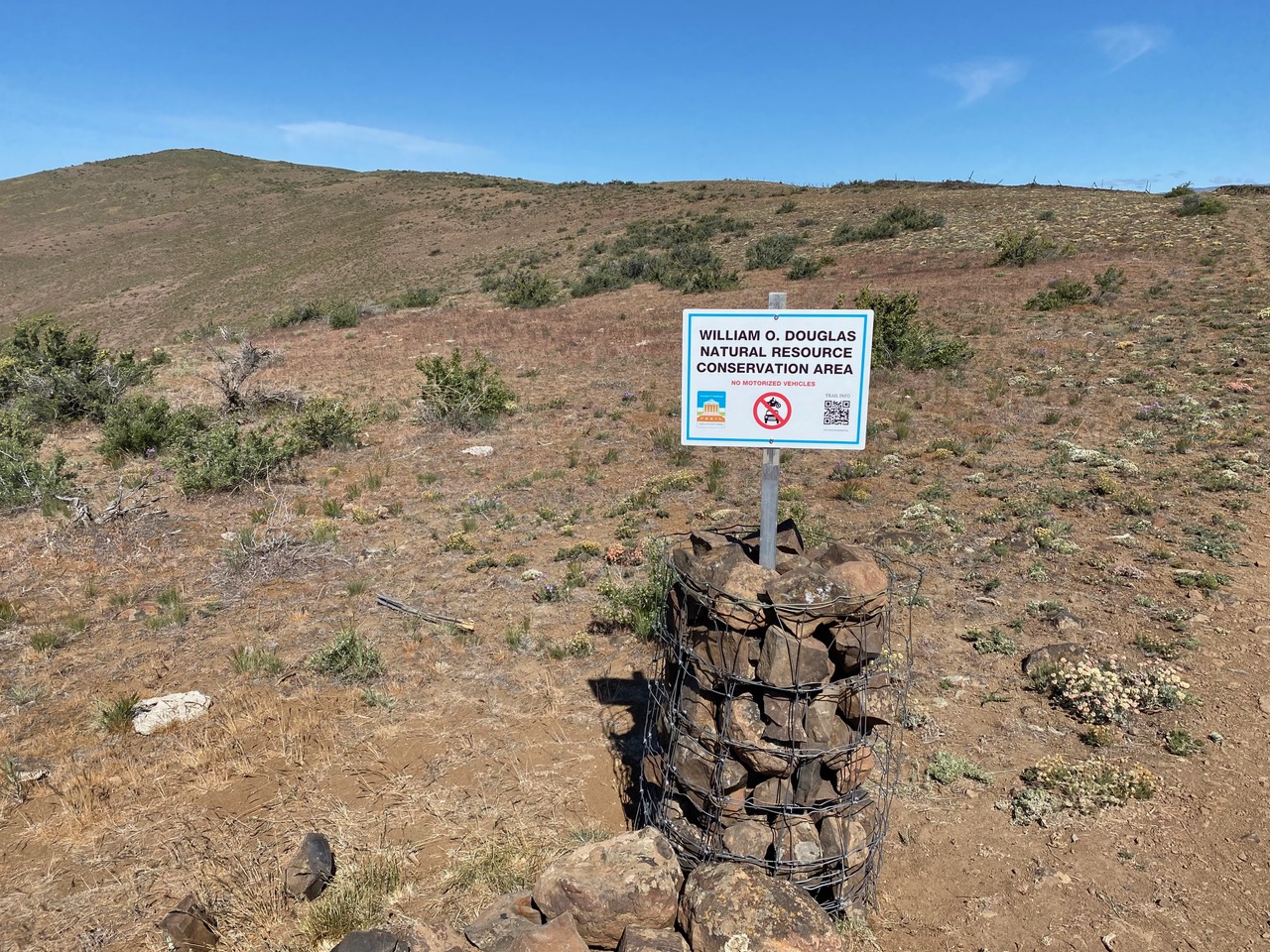 The William O. Douglas Natural Resource Conservation Area abuts Snow Mountain Ranch (SMR) along a one-mile common boundary. SMR is a Cowiche Canyon Conservancy preserve located just west of the W.O.D. Conservation Area. Together, over 2,300 acres of shrub-steppe, sensitive lithosols, and riparian habitats are protected as a preserve of regional significance.
The William O. Douglas Trail crosses shrub-steppe and magnificent ridge top lithosols with beautiful spring wildflowers, including balsam root, buckwheat, bitterroot, phlox, brodiaea, lupine, and cushion daisy. The trail up to Cowiche Mountain summit provides sweeping vistas of the upper Yakima and Naches valleys along with the Cascade Mountains.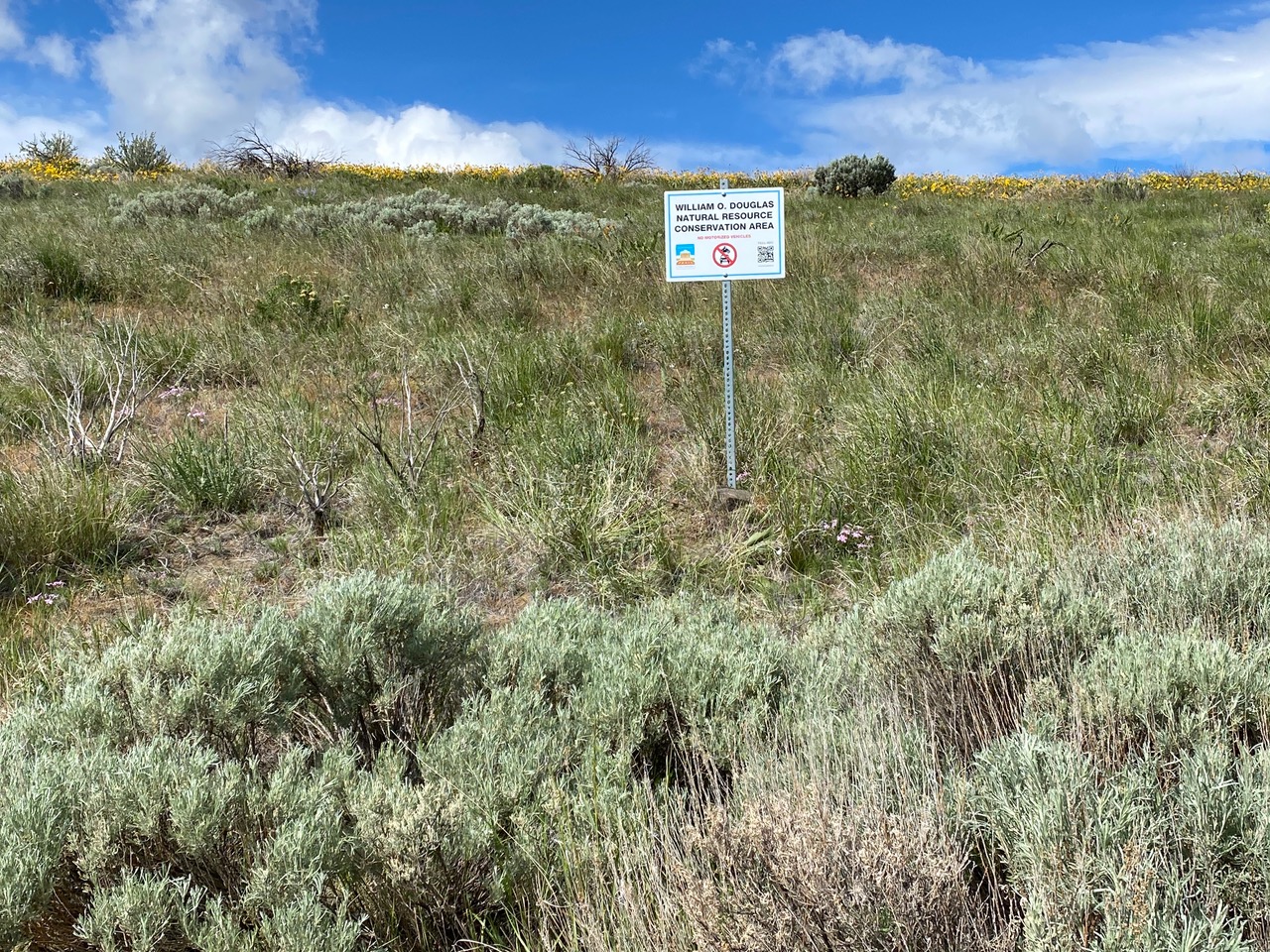 The William O. Douglas Natural Resource Conservation Area is due west of the Rocky Top Trailhead (off Summitview-Cowiche Road) and can be visited by hiking 1.75 miles southwesterly along the William O. Douglas Trail. Trail users must follow posted conservation rules to protect this fragile habitat for use and enjoyment by future generations.
Stay on the established trail at all times -- Lithosol soil crusts are very vulnerable and can take up to 100 years to recover after disturbance from off-trail travel.
Trailhead: From Yakima, travel West on Summitview to 96th Avenue. At 96th Avenue continue West on Summitview for 2.75 miles. Turn Left onto Rocky Top Road at crest of the hill (Anderson Rock). Travel ½ mile West to parking lot ringed by basalt boulders.